Whether you run a B2B or B2C business, search engine optimization can turn your website into a powerful, cost-effective source of leads.
In big cities and metropolitan areas like Los Angeles, the benefits of SEO are even greater than they are in small cities. With a huge population to tap into, ranking even for a "small" keyword is often all it takes to drive a huge volume of prospects and customers to your business.
Just like with most marketing strategies, SEO is just as much about taking action as it is about putting together the perfect strategy. Put continual effort into ranking your website and, even if your gameplan is far from optimal, you'll still see measurable results.
Below, we've put together a simple four-step guide for businesses in the Los Angeles area that are just getting started with SEO. From structuring your website the right way to optimizing your subpages, the steps below will help you begin to generate traffic and leads from organic search.
Understand Your Industry's Top Search Terms And Keywords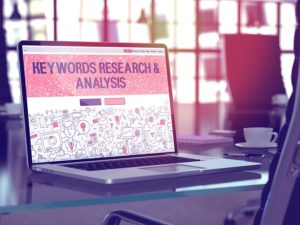 Keywords are the foundation of effective search engine optimization. Without an understanding of the search terms your prospective customers use, it's extremely difficult to improve your site's visibility and start generating traffic.
Whether your business is B2B or B2C, the first step you should take in any SEO campaign is to understand the most effective keywords for your business to target.
You can do this using tools like the Google Keyword Planner, or by talking to our expert search engine optimization team.
Keywords can be divided into several categories. We recommend targeting buying keywords, which have more obvious commercial intent than informational keywords, as the foundation of your SEO efforts. You can also target 'interest keywords' that are related to your business.
Once you've put together a set of keywords that are closely related to the products or services you offer, you can move onto active, on-page optimization.
Optimize Your Sub-pages For Hyper-local Search Keywords
One of the benefits of operating a business in a large metropolis like Los Angeles is that local keywords aren't limited to the city itself. Instead, you can target a huge range of cities, suburbs and other areas within Southern California in which your business operates.
This is hyper-local targeting — SEO based on suburbs and communities rather than much larger metropolitan areas. When used effectively, it can drive highly targeted traffic to your website and generate some of the most pinpoint accurate leads your business will ever receive.
The best way to optimize your subpages is to create content for each district, suburb or area in which your business operates. For example, if you run a roofing business, you can break your website into specific pages for each ZIP code.
This type of hyper-local targeting lets your business gain traction faster, as ranking for extremely localized terms is much less difficult than ranking for city-wide terms. This can be a great source of leads as you focus on optimizing for shorter-tail, city-wide search keywords in the future.
Build The Foundation For City-wide Keywords As Early As Possible
Ranking for city-wide local keywords such as "los angeles dentist" is a real challenge, especially if your website is new. Not only do you need to compete against bigger businesses — you're also competing against older, more authoritative and significantly more heavily linked websites.
This makes it important to lay the foundation for city-wide rankings as early as possible, even if you aren't actively targeting them. By having the local citations, links and other signals as early as possible, you'll put your website in a far better position to rank for its target keywords one or several years from now.
There's a saying that "SEO is a marathon, not a sprint." Just like you'd prepare for a marathon as early as possible, preparing to city-wide keywords several months in advance puts you in a far better position when you decide it's time to finally take action.
Once You Reach The First Page, Optimize
There are two ways to expand your website's search presence. The first method is to make your reach as wide as possible by targeting keywords related to the search terms for which you rank, such as "dental implants los angeles" after you rank for "dentist los angeles."
The second method is to make your reach thin but tall by ranking for a smaller number of search terms, but at a higher position.
Surprisingly, the second method — ranking #1 for a small number of keywords instead of #6 for a large number of keywords — is often the most effective at generating a large volume of leads for your business.
Once your business pops onto the first page for any of its target keywords, make a push to bring it into the top three positions. Traffic on the first page often increases exponentially as you move closer to the top, making it worth putting in the extra time for a top three ranking.
Improve Your Website's Search Visibility
Our company specializes in finding profitable search keywords and improving your website's visibility. If you're new to the world of SEO Los Angeles, our expert team can put together and execute a detailed plan to give your business the search visibility and traffic it deserves.
Think of conversion-optimized content and you'll probably picture your website's homepage and service-focused landing pages.
While these are the pages that most business owners think of as generating conversions, there are often resources on your website that you can use to turn readers into prospects and convert their attention into real, actionable business leads.
We're talking about your company's blog, of course — a highly valuable marketing tool that, for the most part, isn't used to its full potential.
If you run a B2B business, your blog can be an incredibly valuable marketing tool. Below, we've shared some of our favorite ways to convert your blog from a purely informational resource into a highly effective tool for generating leads and driving revenue for your business.
Treat Each Blog Post As A Warm-up For An Informational Resource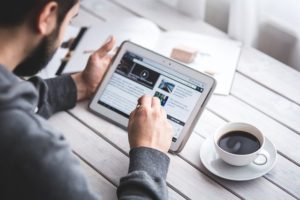 People read your blog for several reasons, the most common of which is that they want to learn from you. If you operate a B2B business, this creates a great opportunity to convert readers that seek new information into prospects that can become loyal customers.
One of the easiest ways to do this is through a technique known as a content upgrade.
Content upgrades are long-form guides that stem from a topic you discuss on your blog. Instead of being freely available like blog content, content upgrades are only available to download once a reader opts in to your email list.
In short, they're tools designed specifically to turn your passive blog readers into real prospects.
The most effective content upgrades exist to answer common questions related to your product or service. For the best results, your content upgrade should be related to the content you write about on your blog.
For example, if you run a trade show exhibition business and write about designing exhibits on your blog, your content upgrade could be an eBook on "How to Design and Operate Your First Trade Show Exhibit."
This type of content upgrade works so effectively because it touches on a need of your target audience. After all, people reading about trade show exhibiting tips are very likely to have an interest in learning how to design a trade show exhibit.
Each and every person that opts in for your content upgrade is a potential customer. With an effective email and phone-based follow-up routine, you'll be surprised by how many content upgrade subscribers you can turn into real clients and customers.
Need help thinking of content upgrade ideas? Check online for great content upgrade ideas that you can use to grow your email list and generate new marketing prospects with every blog post you publish.
Add A Live Chat To Your Blog
This is a simple idea that, if done right, can be highly effective at generating leads for your B2B business.
The vast majority of people that come to your blog leave the same way — by closing the tab or window in which they've opened your content, and moving on to another task. By adding live chat to your blog, you can extend their interest and turn numerous readers into prospects.
Live chat works best for highly focused, specific blogs that cover a topic in incredible detail. This can mean a focused B2B marketing blog, a blog that covers specific legal problems, or a health and medicine blog that deals with a specific type of medicine.
Since most people that read your blog will have at least some interest in its subject matter, live chat can help you convert passive readers into active prospects — prospects that can often turn into highly valuable sales leads and customers.
Just like with the content upgrade strategy, the key to live chat is that it takes interaction from a passive activity (reading content) and turns it into an active one, letting you establish a working connection with each reader and develop a client or customer relationship.
Is your blog an effective marketing asset?
Many businesses blog simply because they think it's worth doing. The end result is often a blog that's packed with content but lacking in focus, making it far less valuable as a marketing asset than a smaller, more specialized blog.
Is your blog an effective marketing asset? Our Los Angeles SEO company specializes in using content to generate leads, inquiries and sales. If you're interested in developing your site into a source of sales and revenue, our experienced team is always available to help.
Over the last few years, one of the biggest trends in online marketing has been local. Instead of aiming for short tail keywords, businesses have focused on smaller areas, targeting their city for keywords related to products they sell and services they offer.
This is a great strategy for small cities and towns, where prospective customers are more likely to search for city-related geographical keywords than specific neighborhoods.
In big cities like Los Angeles, one of the most effective ways to generate leads, sales and ROI from SEO is to go hyper-local. This level of targeting involves breaking your SEO efforts down into specific neighborhoods and suburbs, instead of city-wide terms.
We've implemented hyper-local SEO for many of our clients, always with positive results that, in the majority of cases, exceed those achievable with traditional SEO.
Here are a few reasons why we're big fans of targeting neighborhoods and hyper-local areas for SEO:
It's less competitive.

Most businesses don't optimize for their local area, instead opting to compete for "big" local keywords. Since there's less competition, you can get closer to the top of the search engine results pages and drive more traffic to your website.



It's faster.

Since there's less competition for hyper-local search keywords than for local keywords, you can build and promote pages that rank within a few months, instead of a few years.



It's better.

Since hyper-local marketing is focused entirely on your immediate area (or the areas your business serves), it tends to generate more specific, focused leads that convert into customers at a higher rate than leads from regular local SEO.



It's cheap.

Because competition is lower, there's much less of a need to promote your content and spend your budget on traditional outreach and link building campaigns for hyper-local search.



It's much more targeted.

In big cities like Los Angeles, city-wide targeting often results in leads that are outside your service area. With hyper-local SEO, you have more control over the areas in which you market your business.



It's easy to scale.

Once you reach the number one spot for a short tail local keyword, it becomes hard to scale. WIth hyper-local SEO, you can quickly and easily scale to other neighborhoods, districts and suburbs to expand your reach.
One of the biggest advantages of targeting specific neighborhoods is that it's extremely easy to implement. For most businesses, all that's needed to reach the front page for hyper-local search keywords is a short, helpful page that covers the specific topic.
Since competition for hyper-local keywords is so much less intense than for local keywords, you can often rank purely on the strength of your website as a whole, with little or no link building or outreach required.
How to identify hyper-local search opportunities?
If you run a service business that operates in a specific area, one of the easiest ways to start a hyper-local SEO campaign is to break the area down into suburbs and sections.
For example, if your business is located in West Los Angeles, you can divide it into sub-cities such as Culver City, Santa Monica and West Hollywood. You can even break it down to target specific neighborhoods, such as Playa del Rey and Venice.
One way to target specific areas is by using ZIP codes. You'd be surprised to learn how many people search for local businesses by adding their ZIP code to a keyword, and how effective a quick mention of a specific ZIP code in your page title can be.
The more specific your targeting is, the smaller your potential audience becomes. However, as your keywords get more and more local, you'll also find it easier to outrank your competitors for the top spots.
Can your business benefit from hyper-local SEO?
In big cities, hyper-local SEO is a valuable, underutilized source of leads and revenue. Our Los Angeles SEO company specializes in finding and capitalizing on local search opportunities that can help your business drive traffic, leads and sales.
Conversion optimization can seem difficult at first, but once broken down it often becomes a process of addition and subtraction. Elements that increase conversions are made more prominent, while those that reduce conversions are eliminated.
While certain page elements – from testimonials to clear calls to action – can raise your landing page's conversion rate, others can have a significant negative effect on its conversion rate and your return on investment.
In this blog post, we'll list five frequently ignored on-site elements that can hugely reduce your website's conversion rate. If you notice any on your landing page, run an A/B test with and without them to see if they're affecting your conversions.
Detailed forms
The longer and more complicated your signup form is, the fewer people will fill it out. In order to maximize your conversion rate, it's best to keep your signup forms as short and simple as possible.
Look at the signup forms used by sites like Facebook and Instagram – they're only just as long and detailed as they need to be. Think carefully about how much data you really need; a lot of it can be acquired after a new user has registered.
As a general rule, aim for a maximum of five fields in your signup form. Obviously checkouts and sales-focused signup forms can be more detailed. In every case, it's best to avoid unnecessary fields that complicate your signup or registration form.
Excessive links
The goal of your landing page is simple: to encourage visitors to call your business, join your email list, sign up for your product or community or make a purchase. If your landing page is filled with links, achieving this goal becomes more difficult.
Why? Because as readers make their way down your landing page, they'll be more likely to click away to read the content that you're linking to. Because of this, it's a good idea not to include blog-style inline links on your landing or checkout pages.
Remember that you're creating a path for the user to follow. Links, videos and any other on-site elements that lead them off the path you're creating all tend to have a negative effect on your total conversion rate.
'Busy' website design
Is your website clean and simple or cluttered and confusing? Many businesses – B2B companies, especially – use websites that haven't been redesigned in years, built on outdated design principles.
From cluttered navigational bars to content that's too dense to read easily, having a 'busy' design often reduces your conversion rate. The most effective landing pages tend to be clean, simple and designed to optimum readability and navigability.
A great rule to follow is the squint test: if your page elements aren't clearly visible when you squint, your landing page is too cluttered. If you use Google Chrome, you can check your landing page's design simplicity using the Squint Test extension.
Off-site checkouts
If you sell a product or service and accept payments online, sending visitors off your website could be affecting your conversions. Most of the time, on-site checkouts (an order form hosted on your website) have the highest conversion rates.
Examples of off-site checkouts include the PayPal off-site interface, which redirects users to PayPal's checkout before returning them to your website, and other third-party payment processors such as 2Checkout and Google Wallet.
Whenever possible, keep your checkout on your website in order to maximize your conversion rate and avoid lost sales. Many customers will drop out of the process if they're sent off your website to a checkout platform that looks unfamiliar.
Generic calls to action
The best calls to action are targeted and specific, expressing everything the user is required to do in order to complete an action. Using a generic call to action – Click Here!, for example – could be hurting your conversions more than it's helping.
Whenever possible, your call to action should directly relate to the content on your landing page or product page. Instead of "Click here to buy," a better call to action on a product page would be something like "Check Out Now."
Be descriptive, straightforward and action-focused. The more closely your calls to action mirror the action that the user will be taking, the more likely it is that they will increase your conversion rate.
It's easy to make mistakes in online marketing, from focusing on features when the bulk of your copy should deal with benefits to creating a sales funnel that's just too aggressive and forward for the type of customers you're targeting.
Thankfully, many of the most common online marketing mistakes made in B2B are easily corrected. In this blog post, we'll share seven B2B sales and marketing lessons to help you get the most out of your company website with as few issues as possible.
The B2B sales process can move forward very slowly
B2B sales take a long time, especially online where your competitors are all but one click away. Because of this, it's important to prepare an email sales funnel that gives your customers weeks – or even months – of time to prepare to make a purchase.
Likewise, leads collected from your website can take months to mature. A company that inquires about a product or service in February may not make a decision until June. This makes detailed CRM tracking and follow-ups very important.
The more information your website provides, the better
Many B2B websites withhold key product information in the hope that prospects will send an email to request it. Far more often than not, they'll simply leave your website and navigate to one of your competitors' websites instead.
Be as transparent as possible about product information and include as much high quality content on your website as you can. The more pages you have of detailed, in-depth content targeted at your customers' needs, the better.
Spending on design and optimization will save you money
A small investment in modern, highly optimized web design can bring in hundreds of thousands of dollars in conversions every month. If your website is out of date or poorly optimized, it's always worth investing in an update.
It's also important not to think of updates and optimizations as static things that you can do once every few years. In order to maximize your online B2B conversion rate, you should constantly be A/B testing variables and making new optimizations.
In inbound marketing, it's better to be helpful than 'salesy'
Far too many B2B websites focus on achieving the instant sale. They use persuasive, emotional sales copy that's better suited to B2C products and make every effort they can to close the deal then and there.
It's always good to be accessible in case a prospect is interested, but it's generally a better idea to be helpful than salesy. Decision-makers like to have access to helpful information online, and they'll remember you when it's time to make a purchase.
Your website's goal is to answer your ideal customer's questions
Who is your ideal customer? Are they a small business owner or a manager within a larger organization? You should have an ideal customer profile for all of the people your website targets and their characteristics should influence your content.
The goal of your website (aside from producing leads and sales) is to answer all of your ideal customer's questions. Aim to have at least one hour of content (either in text or video form) on your website so that they're fully engaged and interested.
Every landing page should be thoroughly A/B tested
Every B2B website needs to have a landing page, whether it's an online form or the classic contact page encouraging prospects to reach out to you. Each and every one of your landing pages should also be thoroughly A/B tested for conversion rate.
In many B2B fields, traffic is valuable but hard to come by. Because of this, it's best to gather data slowly and optimize once it's statistically significant. This can take a month or more – be patient and keep testing, as the results are always worth it.
All pages should have clear and easily identifiable goals
Every single page on your website – from your homepage to your FAQs – needs to have a clearly defined and easily identifiable goal. This goal could be to answer an important question, collect a customer's email or encourage sharing a blog post.
Goals are the key to online marketing success, and understanding your website's goals will help you better understand its structure. Without clear goals, visitors to your website won't intuitively know which page to navigate to upon arriving.
Does your company blog? If so, you've created not just a great platform for teaching customers and prospects more about your business; you've also built an incredible platform for generating email list signups, leads and conversions.
By adding a unique call to action to each of your blog posts, you can drive sales and turn your blog – something that many brands view as an informational asset – into one of your most profitable sales tools.
In this blog post, we'll cover the reasons to add a call to action to each of your blog posts, as well as the best ways to customize your calls to action to match the content of your blog posts.
Why your blog posts should feature a call to action
When readers reach the end of one of your blog posts, what do they do? When you delve into your Google Analytics data, which pages are most frequently visited after readers leave your blog?
Blogs have some of the highest bounce rates – the rate at which visitors leave after viewing just one page – of all website. In fact, many blogs have bounce rates similar to landing pages and product pages – two far less informational page types.
This is because many bloggers focus entirely on creating content and spend barely any time on optimization. As readers come to the end of a blog post, there's no path guiding them towards the next step in the website's sales process.
Because of this, it's essential that every blog post on your website features a call to action that guides users towards another page. This page could be a landing page, a long-form sales letter, a contact page or even another blog post.
Customizing your CTAs to suit your blog content
While most bloggers don't add any CTAs to their blog posts, others add a generic (or sometimes, automated) call to action to each of their posts. This is typically a byline that links readers to a category page or a landing page for a specific product.
This is better than nothing, but far from ideal. If your blog covers a wide variety of different topics – from purely informational How To guides to the latest news – it's important to have a call to action that matches the content you're publishing.
Calls to action for informational blog posts
Informational blog posts – How To guides, case studies, and more – are typically the bulk of most company blogs. They're designed to educate and inform and generally appeal to people who want to learn.
Because of this, it's best to use a call to action that directs readers towards more of your informational content. Readers of informational blog posts are there to learn; they're unlikely to respond to a link advertising a product or service.
Instead of directing readers towards a product page or landing page, send them to a similar informational blog post. You can also use an email newsletter signup form – if you have great content to share via email, many readers will register.
Calls to action for product-related blog posts
Not all of your company's blog posts will be purely informational. Others might talk about a specific product or service that you offer and outline its advantages for your target audience.
The ideal call to action for this type of post is obvious: a link to the landing page for the specific product or service you're talking about. Since readers are primed to the product or service's benefits, they're highly likely to click on your call to action.
In this case, it's best to think of your blog post as a pre-landing page. In addition to informing customers of what your product or service offers, it also 'soft sells' them so that they're less likely to bounce upon clicking through to your landing page.
Calls to action for news-related blog posts
Does your company blog cover recent news developments? If you report on events and developments in your industry, your calls to action should be designed to make readers subscribe to your email list.
Why? Because the type of readers that tune in to a news-focused blog are generally less interested in your product or service than readers that tune in to a post which specifically discusses a product or offers information.
In short, they're temporary visitors who aren't as likely to return unless a certain news event draws them back. By encouraging them to subscribe to your email list, you can create a communication link that you otherwise wouldn't have.
Does your blog use customized calls to action in each post?
Every blog post you publish with attract a different audience, from your passionate supporters to people who only recently became aware of your business. Appealing to all of them with the same call to action is easy, but it's far from effective.
By using a customized call to action for each post you publish, you'll maximize the results your blog generates for your business. Before you click "Publish,' for your next blog post, make sure the call to action matches the post's target audience.
Ask a successful entrepreneur the key to their success and they'll probably tell you about the importance of having a unique idea, being able to execute a strategy and manage a large team.
While these are all important aspects of business success, they all revolve around a far larger, more important element of success in business, and particularly in digital marketing: understanding your prospects.
Understanding your customers (or, in this case, your potential customers) lets you craft your marketing message to hone in on their needs, solve their problems and provide an answer to their questions.
In this guide, we'll share five tactics that you can use to increase your understanding of the problems your prospects face, the questions they need answered and the way you can position your business to better serve them.
Poll your existing customers
One of the best ways to learn more about your potential customers is by polling or surveying your existing ones. Why? Because since your business targets the same people as it already works with, their needs are very likely to overlap.
Send out a survey to your existing customer list and ask for their feedback on what your business is doing right, what you're doing wrong and what they would like to see in the future. With the right questions, you'll learn a lot from your customers.
Put yourself in their shoes
One of the best ways to understand the shortcomings of your product is by putting yourself in your customers shoes – literally. Purchase your competitor's product or service and see what they do better – and what they do worse – than you.
By studying the marketplace you operate in from the perspective of a customer, you will gain a deeper understanding of what your prospects respond to. This will allow you to tailor your product, service and marketing to better align with their needs.
Use PPC ads to collect data
PPC advertising platforms like Google AdWords are wonderful tools for promoting your business. They're also fantastic tools for collecting data on what your audience responds to.
From product names to price points, use PPC ads to assess the level of interest your audience has in certain variables. By monitoring your clickthrough rate, you'll easily see which of your ideas has the most commercial potential within your market.
Make an educated guess
Not all business decisions need to be data driven. Many of the most successful ideas in business have been the result of a hunch or guess. If you understand your market very well, sometimes your intuition is the best source of insight on a prospect.
Study your target market in detail and try to familiarize yourself with the needs of your prospects. With the right level of information at your disposal, a guess is often a better source of information than an in-depth, data-driven study.
Pay attention to trends
Trends are more than just wonderful marketing tools; they're also incredibly useful for research and product development. By looking at the trends that are occurring in your industry, you can better understand the needs of your prospects.
Pay attention to what's popular in your industry – and in complementary industries – and think about how you could position your business to take advantage of it. This is a great strategy for finding holes in the market and positioning your brand.
Building an email list is one of the smartest decisions your B2B business can make. A properly maintained email list allows you to directly connect with your prospects on your own terms to promote new offers and alert them to new opportunities.
In short, it gives you a direct link to the people most likely to do business with you – a link that no Google algorithm adjustment or change in PPC bid prices can sever. An email list that's properly engaged is worth its weight in gold, especially in B2B.
In this guide, we'll cover the basics of creating an email list for your B2B business to engage your existing customers, market to your prospects and grow your business online without having to depend on Google.
First, three things you shouldn't do
Before we get into what to do, let's cover what not to do. Many B2B businesses make the same mistakes when they get started with email marketing. We've listed some of the most common email list building mistakes below:
Never buy, rent or borrow an email list from another company. It's never as profitable as you think, and it's also against the terms of service of the vast majority of email service providers.
Don't just add people to your list without asking them first. If you frequently email your customers already regarding business, adding them is alright. On the other hand, acquaintances and occasional emails shouldn't be added.
Never send misleading or spammy emails. The key to a successful email list is trust, and sending emails with misleading subject lines or spammy content is a great way to lose the trust of your list and increase your complaint rate.
Five easy ways to build your email list
There are many ways to build your email list, from including a checkbox as part of your checkout to making a note of your email newsletter on product packaging and in brochures. Below, we've listed five of the easiest ways to build your email list:
Add a call to action to the end of your blog posts and informational pages that lets people enter their name and email address. If your content is engaging, a large number of your readers will be eager to join up and receive updates.
Add a modal pop-up box to your website that's programmed to pop up when a user reaches the end of a page. While slightly annoying, pop-up boxes have great response rates and can help you rapidly build your list.
Add a checkbox to your checkout or registration page that opts customers in to receive promotional emails. Make sure you clearly note the purpose of the opt-in box so that customers understand what they'll be receiving.
Guest post on popular blogs and online communities. Instead of using guest blog posts for SEO, use your author byline to direct readers to your subscribe form and add them to your email list.
Add an opt-in form to your website's sidebar. This gives users a passive and easily accessible way to join your email list without feeling too aggressive or 'in your face.'
The power of gradual email list growth
Once you add some (or all) of the above elements to your website, you might begin to notice an email subscription trickle in every day or two. Growing an email list is often a slow process, with several months required to develop a valuable list.
There are several ways to speed up the process of growing your list. One is to blog frequently and share content that attracts potential subscribers. Remember, most people will subscribe to access more of your content; not for your products.
Blogging frequently in order to generate email subscriptions has the added benefit of giving you content to send to your email subscribers. The more blog posts you've got published, the more content you have to link to in your emails.
Although it might seem fruitless to check your email software and only see one or two new subscribers per day, over time your email list will grow to become one of your most valuable marketing tools.
After all, three new subscribers a day means 1,000 subscribers over the course of a year. That's a valuable audience to market to, especially when you sell a B2B service or product with a high per-sale value.
Does your business have an email list?
Email marketing is one of the most profitable forms of digital marketing for those in the B2B field, but it's also one of the most frequently ignored. Many businesses look at the slow growth involved and write it off in favor of instantly rewarding PPC.
While email lists can take a while to 'mature,' they're immensely valuable once they come of age and start producing conversions. If your business doesn't have an email list yet, now's the perfect time to start building one.