I was on a discovery call recently with a potential client, an international business owner.  He is in the food subscription business, and wanted to start doing some SEO.  He had been spending about $20k to $30k every month on Facebook and social media campaigns and wanted to understand how he could leverage search engine optimization to help him gain more traction and increase sales.
When I started looking at his market, we quickly realized that he's in a business where people are not immediately looking for a subscription box service. It's more of an impulse buy on part of the consumer.   This equates to a low demand for his solution even though it's a good one.
When there's little to no demand for your business or the solution your company offers, this means people are not searching for you or your business solution on Google.  It is in this case where SEO is not likely going to work in the typical way.  SEO campaigns will work, in terms of finding the key words, then binding those words that have search volume to increase rankings and get traffic. In this case, there is not one specific key word that has the ability to focus on gaining traffic.
With that said, we figured out his target audience and who would buy his subscription food service.  We then developed a content marketing strategy that would add value to his customer when they're looking for specific needs.  We turned his target audience into a media hub for his food delivery service by focusing on consumer needs and wants.
As an advertiser, he has a product by teaming up with other companies and putting products together to sell.  Now, just by talking about their products online they will in turn advertise his product.  This way, it's a free way for him to get traffic to his audience and advertise his product to them.  That's going to work tremendously well for his business.
Your business may not be the typical business that has keywords with search volume baked in with demand.  That's not to say you can't also find your audience and target some trigger points to meet their actual needs to solve a problem they didn't know they had.  Using campaigns or events on various scales where people are looking for specific products you work with, and then showcase your product, to get more sales that way.
When is the best time to start SEO for your brand new or newly redesigned website?
I get a lot of customers coming to me with either a current website in need of a redesign or with a newly launched site.  Now you have to understand that most designers, although they will say they will give you an SEO friendly website, know pretty much nothing about SEO.  What they typically do is (if you're lucky), they'll keep your existing URL the way it is, so you don't lose any SEO rankings.  Or the second option is they will do a permanent redirect.
Most people come to me with a new website getting a lot of drop in traffic and slow ranking.  This is because they not only developed a new website and it has new URL links, but they also wiped out all the old URLs, which had rankings.  This says to me that the designer didn't do proper redirects and the site structure and silos are all off.  The designer is showing now that they did not do proper tags, et cetera.  A lot of technical on-page jargon that a typical web designer, developer, does not understand about SEO.  A lot of the work that may have had success with new the website was all wiped out.  This puts the business is in trouble in terms of their website ranking.
The best time to get an SEO opinion or get someone to help you evaluate is actually before the website launches.  That way, you can have the SEO team do an audit for you and make sure that there's proper redirects and make sure the site maps are there, the bots and text are there, and all the on-page checklists are done properly.  This should be done before you launch the website to make sure that the website goes smoothly and get the best possible ranking from search engines from the start.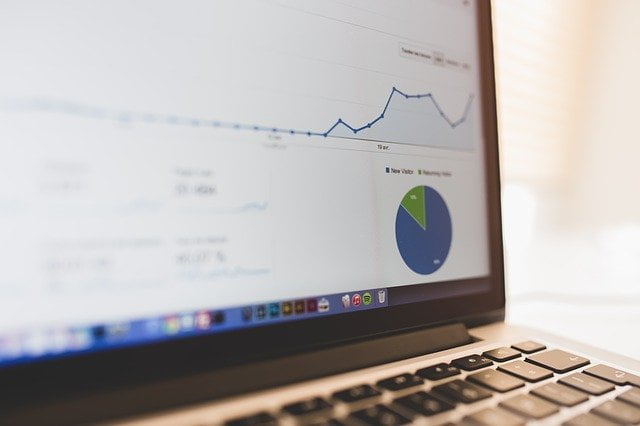 The easy answer to get more traffic to your website is with more content, because content is king.  One important key, however, is to develop content that people are actually looking for.  The other key is to have multiple content pages for the topic that you service or the product you're selling.  Each page on your website acts like a fishing line out in the ocean.  The more fishing lines you cast out, the more types of fish you are going to bring in.  What this boils down to in the end is having a lot of content based on the keywords, or the topic, that you specifically want to rank for to bring in the most traffic. That's the short and easy answer.
Now, a lot of people out there will tell you to "do content marketing," but that is not the whole picture.  The reason is that the whole picture also includes everyone else doing that. Your competitor can pump out a lot of content and so can you. You can make sure that your own website pages are incredible, but how does Google know to rank you higher than your competition? How would they know when everything looks the same?
The only way any website is able to beat out others in a search engine, is through their algorithm of recognizing your website's authority and trust.  This is only established through "linked pages."  That means other websites linking back to your website.  The more links you have to other websites linking back is equal to a vote of confidence for your website. Obviously not every vote is equal.  A link coming back from a government website is obviously going to be a lot more authoritative and trustworthy than a link coming back from a mom's blog, right?
After you have a ton of content related to your topic, you will want to build up your websites authority and trust.  You can evaluate the analytics and this is where your SEO marketing budget comes into play.  It is the art of building those authorities, increasing the links coming back to your website.  The goal is to make sure that the links are increasing over time for the topics that you are producing.
That is the longer version of successful SEO and the more challenging way to increase traffic.  By having a lot of content and making sure your website's authority and trust are strong, you will keep the fishing boat afloat in the sea of information.  This allows a much higher ranking of your website in search engines, so that it can be found everywhere, and Google will respect what you do, and rank you properly according to your field or specialty.
Conversion optimization can seem difficult at first, but once broken down it often becomes a process of addition and subtraction. Elements that increase conversions are made more prominent, while those that reduce conversions are eliminated.
While certain page elements – from testimonials to clear calls to action – can raise your landing page's conversion rate, others can have a significant negative effect on its conversion rate and your return on investment.
In this blog post, we'll list five frequently ignored on-site elements that can hugely reduce your website's conversion rate. If you notice any on your landing page, run an A/B test with and without them to see if they're affecting your conversions.
Detailed forms
The longer and more complicated your signup form is, the fewer people will fill it out. In order to maximize your conversion rate, it's best to keep your signup forms as short and simple as possible.
Look at the signup forms used by sites like Facebook and Instagram – they're only just as long and detailed as they need to be. Think carefully about how much data you really need; a lot of it can be acquired after a new user has registered.
As a general rule, aim for a maximum of five fields in your signup form. Obviously checkouts and sales-focused signup forms can be more detailed. In every case, it's best to avoid unnecessary fields that complicate your signup or registration form.
Excessive links
The goal of your landing page is simple: to encourage visitors to call your business, join your email list, sign up for your product or community or make a purchase. If your landing page is filled with links, achieving this goal becomes more difficult.
Why? Because as readers make their way down your landing page, they'll be more likely to click away to read the content that you're linking to. Because of this, it's a good idea not to include blog-style inline links on your landing or checkout pages.
Remember that you're creating a path for the user to follow. Links, videos and any other on-site elements that lead them off the path you're creating all tend to have a negative effect on your total conversion rate.
'Busy' website design
Is your website clean and simple or cluttered and confusing? Many businesses – B2B companies, especially – use websites that haven't been redesigned in years, built on outdated design principles.
From cluttered navigational bars to content that's too dense to read easily, having a 'busy' design often reduces your conversion rate. The most effective landing pages tend to be clean, simple and designed to optimum readability and navigability.
A great rule to follow is the squint test: if your page elements aren't clearly visible when you squint, your landing page is too cluttered. If you use Google Chrome, you can check your landing page's design simplicity using the Squint Test extension.
Off-site checkouts
If you sell a product or service and accept payments online, sending visitors off your website could be affecting your conversions. Most of the time, on-site checkouts (an order form hosted on your website) have the highest conversion rates.
Examples of off-site checkouts include the PayPal off-site interface, which redirects users to PayPal's checkout before returning them to your website, and other third-party payment processors such as 2Checkout and Google Wallet.
Whenever possible, keep your checkout on your website in order to maximize your conversion rate and avoid lost sales. Many customers will drop out of the process if they're sent off your website to a checkout platform that looks unfamiliar.
Generic calls to action
The best calls to action are targeted and specific, expressing everything the user is required to do in order to complete an action. Using a generic call to action – Click Here!, for example – could be hurting your conversions more than it's helping.
Whenever possible, your call to action should directly relate to the content on your landing page or product page. Instead of "Click here to buy," a better call to action on a product page would be something like "Check Out Now."
Be descriptive, straightforward and action-focused. The more closely your calls to action mirror the action that the user will be taking, the more likely it is that they will increase your conversion rate.
Ask a successful entrepreneur the key to their success and they'll probably tell you about the importance of having a unique idea, being able to execute a strategy and manage a large team.
While these are all important aspects of business success, they all revolve around a far larger, more important element of success in business, and particularly in digital marketing: understanding your prospects.
Understanding your customers (or, in this case, your potential customers) lets you craft your marketing message to hone in on their needs, solve their problems and provide an answer to their questions.
In this guide, we'll share five tactics that you can use to increase your understanding of the problems your prospects face, the questions they need answered and the way you can position your business to better serve them.
Poll your existing customers
One of the best ways to learn more about your potential customers is by polling or surveying your existing ones. Why? Because since your business targets the same people as it already works with, their needs are very likely to overlap.
Send out a survey to your existing customer list and ask for their feedback on what your business is doing right, what you're doing wrong and what they would like to see in the future. With the right questions, you'll learn a lot from your customers.
Put yourself in their shoes
One of the best ways to understand the shortcomings of your product is by putting yourself in your customers shoes – literally. Purchase your competitor's product or service and see what they do better – and what they do worse – than you.
By studying the marketplace you operate in from the perspective of a customer, you will gain a deeper understanding of what your prospects respond to. This will allow you to tailor your product, service and marketing to better align with their needs.
Use PPC ads to collect data
PPC advertising platforms like Google AdWords are wonderful tools for promoting your business. They're also fantastic tools for collecting data on what your audience responds to.
From product names to price points, use PPC ads to assess the level of interest your audience has in certain variables. By monitoring your clickthrough rate, you'll easily see which of your ideas has the most commercial potential within your market.
Make an educated guess
Not all business decisions need to be data driven. Many of the most successful ideas in business have been the result of a hunch or guess. If you understand your market very well, sometimes your intuition is the best source of insight on a prospect.
Study your target market in detail and try to familiarize yourself with the needs of your prospects. With the right level of information at your disposal, a guess is often a better source of information than an in-depth, data-driven study.
Pay attention to trends
Trends are more than just wonderful marketing tools; they're also incredibly useful for research and product development. By looking at the trends that are occurring in your industry, you can better understand the needs of your prospects.
Pay attention to what's popular in your industry – and in complementary industries – and think about how you could position your business to take advantage of it. This is a great strategy for finding holes in the market and positioning your brand.
Ask many marketers how to increase online sales and they'll reply with a simple and predictable strategy: generate more traffic. While more traffic does mean more sales, it's far from the most efficient way to increase your online leads and sales.
In fact, one of the most effective ways to increase the amount of sales and leads your website generates is by focusing on improving conversions with the traffic you have right now through conversion rate optimization.
In this blog post, we'll share five simple "conversion booster" – page elements, icons and digital assets – that you can add to your website today to boost conversions and increase the amount of revenue your online marketing efforts generate.
Testimonials
One of the biggest reasons people avoid buying products and services online is due to a lack of perceived trust. If your audience doesn't trust you, the chance of them buying your product or inquiring about your service is very slim.
Testimonials prove that your business has helped people before, that your product is worth buying or that your service offers real value. To prospects, testimonials are major confidence boosters that can make the difference between sale or no sale.
When adding testimonials to your website, it's important to be strategic. Make sure you add testimonials from clients or customers that match the type of businesses or people you're trying to attract.
Authoritative Logos
Has your company been featured in a well-known magazine or newspaper? Were you recently profiled by a popular blog? Are some of your clients large companies with branding that most people will recognize?
Logos are powerful tools, particularly when it comes to persuasion. If you'd like to build additional trust with visitors to your website and increase your conversion rate, consider adding logos from businesses you've worked with to your website.
Just like with testimonials, it's important to be strategic with logos. Include logos from companies that match your target customer profile, and link the images to your coverage in those media outlets for additional social proof.
Contact Information
People trust businesses they can contact. If your website has a phone number and support email address that are easy to spot, people know that they've got an easy way to reach you should something go wrong with their order.
Many online businesses, often in an effort to reduce their support costs and replace traditional customer service with FAQ pages, keep their support phone number off their website. This is a major mistake, especially if you're a small business.
Keep yourself accessible and list a support phone number, even if it requires you to commit more to customer service. The small additional investment in service will be paid back many times over in extra leads, sales and online opportunities.
Amazing Content
As well as trusting businesses that are easy to contact, people intuitively trust any business that's willing to give away a sample of its product for free. If you offer an online service, your "product" is information, and you can give it away via content.
From tutorials and guides to video reviews, creating amazing content is a good way to earn the trust of your audience. It's also an excellent way to keep people on your website after they've found you and increase your brand recognition.
As a general rule, aim to have at least one hour's worth of content on every website you product. Whether it's a series of videos that take an hour to watch or a detailed guide that takes an hour to read, an hour of content is a good target to aim for.
Social Media Signals
Social proof matters, and while many of us wish that the world of digital business could be an absolute meritocracy, it's often more of a popularity contest. Having a large audience on Facebook or Twitter is a great trust-boosting social signal.
Even if your company isn't interested in social media marketing, having a Facebook Page and Twitter account for your business increases people's trust in your brand, as well as making your business significantly more accessible.
Make sure your social media pages are easy to access from your website. Adding a Twitter or Facebook button to your top and bottom navigational bars (as well as in your blog's call to action) is a quick, simple way to create powerful social proof.
How many confidence boosters does your website have?
Of the five confidence-boosting items on this list, how many are on your website? If you're missing any of these powerful on-page elements, add them to your website as soon as possible to improve customer trust and increase your conversion rate.
You've designed a beautiful website, filled it with engaging and interesting content and optimized it for search. The traffic is starting to come in and people are leaving inquiries using your lead capture forms.
For many companies, a successful online lead generation campaign can leave them with more questions than answers. The biggest (and most important) question that newly in-demand companies as when flooded with sales: "Now what?"
Knowing how to respond to an online sales inquiry can be difficult, especially if your business is used to the slower offline sales process. Luckily, it's very possible with a few changes to your strategy and new tactics for responding to prospects.
Respond to sales leads and inquiries as quickly as possible
The longer you take to a respond to an inquiry from a prospect, the less likely they are to choose your business. Remember that you may not be the only business that your prospect has contacted – they may also be talking to your competitors.
Responding to sales leads and inquiries quickly puts your company in the mind of your prospect and shows them that you're interested. It also demonstrates a quick turnaround and response rate – something that every type of customer values.
Not convinced of the benefits of responding to leads quickly? According to online marketing software company Hubspot – which, in this case, sourced its data from the Harvard Business Review – following up quickly increases your success rate.
In fact, it increases your success rate by a factor of seven. Sending a response (even if it doesn't contain a detailed quote) within one hour of receiving an inquiry gives you a 700% increase in the likelihood of earning a prospect's business.
That's a number that any business – even those that rarely focus on digital sales and lead generation – can see the value in. Respond to sales leads and inquiries as fast as possible; it could septuple your conversion rate.
Use tailored email templates to speed up responses
It's tempting to respond to all leads and inquiries using a premade template. While this is a great way to save time when dealing with prospects, it can also occasionally make your business come off as impersonal and unfocused on its customers.
Strike a balance between automation and personal attention by using templates and auto-responders to simplify email, but customizing them to suit your prospect. With a few tweaks, your automated emails can look and feel far more natural.
Start by including the prospect's name in your automated follow-up email. After the prospect has received your confirmation email and knows you're working on their response, use personal language frequently to show that you care about them.
Address the points they raised in their inquiry, offer a customized quote or solution and don't be afraid to ask them more questions. Form emails are very useful if you need to confirm receipt of an inquiry, but hugely unsuitable for follow-up emails.
Is your sales team tired of writing out the same sentences again and again, all with slight differences? Text expansion software, such as Texter for Windows and Text Expander for Mac, make typing custom quote emails far less time consuming.
Don't forget to follow up to reignite the sales process
Sometimes, inquiries from prospects that seem exceptionally eager to work with you can go cold and become dormant. Don't think of these as dead leads – they're certainly not – but as temporarily inactive leads that can easily be reignited.
The B2B sales process takes time, even online. In fact, since your competitors are often easy to reach online, the digital B2B sales process can often more at an even slower pace than its offline equivalent.
Be patient and give your prospects several days to respond to quotes and questions from your sales team. If they haven't returned an email within two business days – and a response is clearly expected – follow up with a polite reminder.
While it's important not to be pushy, getting back in touch with prospects that seem to have gone cold will pay off for your business. Sometimes, even the most eager of prospects need a small nudge and reminder to move forward with a potential deal.
Learn from every successful (and unsuccessful) sale
Every deal that you close over your website – whether it's a small one-off project or a long-term recurring sale – has a lesson. It could be a lesson in persuasion, a lesson in persistence or simply a lesson in optimizing for a certain type of customer.
When you close a deal online, think about the techniques your sales team applied and the website elements that convinced the prospect to make contact. You could even survey your customers to learn what made them choose your company.
By learning what works, you'll be able to refine your online lead generation process using real, proven data from customers. You can also ask failed prospects why they didn't choose you – many will be refreshingly honest if approached the right way.
Polling customers is simple using Google Docs or dedicated online poll software. If you'd like to encourage detailed responses from existing customers, offer a special discount on their next purchase in exchange for their feedback!
How quickly do you respond to online inquiries and leads?
On average, how long does it take your business to respond to new inquiries, leads and offers from prospects? Remember the one-hour rule and try to respond to any new sales leads as quickly as possible to maximize your chances of closing the deal.
Imagine you're sitting in a café drinking a cup of coffee. Across the café from you is someone sitting on their own. Their arms are crossed, their headphones firmly in their ears and their attention focused on their notebook's screen.
Now imagine another person at the table next to them. They're sitting with both of their arms by their sides, their attention focused nowhere in particular. Every now and then, they look around the café as if they're searching for someone to talk to.
Which person do you think would be more responsive if you walked up to them and started talking? Obviously, the second person – without the headphones, notebook, crossed arms and closed-off attitude – is the most open to conversation.
In business, being easy to contact is the key to success. Despite this, a huge number of online businesses act like the first person in our café metaphor and block out the outside world (and many of their potential customers) through their actions.
In this blog post, we'll share four simple tips that you can use to make it easier for your prospective customers, clients and business contacts to reach you. This will help you close more deals, generate more leads and hugely increase your sales.
List your phone number on your website
Although email and social networking have made getting in touch with people easier than ever before, lots of business still takes place over the phone. Because of this, it's essential that your website lists a contact number for prospects to reach you on.
If your website doesn't have your phone number listed, add it! A good place for your phone number is in your website's top navigational bar. Add it again to your footer – as well as to some of your calls to action – to make sure prospects notice it.
This should go without saying, but make sure you monitor the phone number you've got listed on your website. Far too many web-based businesses miss out on lucrative deals and new opportunities by routing all of their new calls to voicemail.
Add live chat to your business website
Do you run an online business? If the majority of your customers or clients order via email or an online order form, it's often a good idea to add a live chat feature to your website so that you can chat with them before they buy.
Adding a live chat module to your website lets you answer common questions, offer special discounts to customers and earn their trust before a sale. It also lets you find out the most common questions your customers have about your products.
Live chat plugins are easy to install and operate, but can be time-consuming to use if your business isn't entirely online. Because of this, they're best used by businesses that make the majority of their sales through an online form or via email.
Add a contact-based call to action to your blog posts
Blogging is a great way to generate traffic for your website, and prominently placing a call to action at the end of each of your blog posts is a wonderful way to turn your blog's traffic into sales.
Most businesses use their blog's call to action to generate email list subscriptions or guide readers towards an online order form. A far better strategy, particularly in the B2B field, is to use it to encourage prospective customers to call you on the phone.
Instead of (or in addition to) promoting your email list in your blog's call to action, add your sales department's phone number and encourage reader to give you a call to learn more about how you can help them.
Be transparent about pricing on your website
It's common for B2B companies to leave pricing information off their website, often in an effort to increase sales calls. The idea behind this strategy is simple; if the price isn't listed online, the prospect needs to call you to learn more.
The informational call, of course, is an opportunity to make a sale. While this tactic can increase sales in the short term, it can also cost your business a large amount of sales from prospects that simply visit other websites for pricing information.
Instead of hiding prices to bait prospects into contacting you, list prices and offer a discount of special offer for customers that call. This way, you'll get the call without scaring uncertain customers away or directing them to a competitor's website.
Even the best looking advertisements, most persuasive sales copy and impressive product will fail to sell without an understanding of the type of customer you wish to sell to.
Because of this, it's important that every business – from a local neighborhood café to a multinational B2B services provider – create an ideal customer profile to define the type of customer it's interested in tracking.
Creating a profile of your target customer might seem like a waste of time. After all, don't you already know who you're targeting? Despite this, it's the most important first step your business can make in developing its online or offline marketing plan.
In this blog post, we'll share a simple but effective strategy for creating a customer profile for your business. We'll also touch on how you can use this customer profile to guide your online marketing efforts in the right direction.
Who (or what) is your ideal customer?
Every business has an ideal customer, even if they don't know it yet. A large number of businesses have more than one target customer. Think about the traits that your target customer has and the characteristics that define them.
Ask yourself questions about the type of customers you currently work with, or the type of customers you want to work with. If you operate a B2C business, write down the answers to the following questions:
What is your ideal customer's average age?
Is your ideal customer male, female or both?
How much money does your ideal customer earn?
In which city/region does your ideal customer live?
These are the big four questions that define concrete characteristics of your ideal customer: their age, gender, income and location. With these four characteristics, you'll be able to better target your marketing efforts.
For a B2B business, the characteristics you'll want to define are different. Instead of thinking in terms of age, gender, income and location, think about your ideal client's company history, revenue, size (in terms of employees) and location.
What is your ideal customer like?
The four characteristics above will help you broadly define your ideal customer. If you sell a niche product or service, however, you'll need to further break down the characteristics of your ideal customer to better reach them.
Ask yourself questions about the type of interests and hobbies your ideal customer is likely to have. Again, if you run a B2C business, write down the answers to these questions to better define and understand your ideal customer:
What is your ideal customer's personality like?
What are your ideal customer's hobbies and interests?
What are your ideal customer's priorities in life?
What does your ideal customer dislike?
Sometimes, knowing what your ideal customer doesn't want is as powerful for you as a marketer as knowing what they do want. With the answers to these questions, you'll have a far more detailed picture of who your ideal customer is.
How can you access your ideal customer?
Creating a profile of your ideal customer is half of the process; learning how you can reach them is the other. In order to fully define your ideal customer, you will need to think about how you can access them.
Of course, access doesn't necessarily mean physical access, unless you're a door-to-door salesperson. Think about how and where you can target your ideal customer using advertising or direct marketing:
Where does your ideal customer spend their time?
What blogs and websites does your ideal customer read?
What neighborhood does your ideal customer live in?
Where does your ideal customer interact with advertising?
Answering these questions arms you with not just the knowledge of who your ideal customer is, but how you can access them. This will help you plan your advertising, direct marketing or sales campaign to best reach your ideal customers.
For B2B businesses, the process of finding access is very similar. Think about your ideal customer not as a business, but as a person within the business that you could connect with using the answers to the questions above.
What problems can you solve for your ideal customer?
Every good business offers a solution to a problem. A neighborhood café solves two problems: thirst and caffeine addiction. An accountancy firm solves a clearly defined and common problem: recording transactions and filing taxes.
The questions above have helped you define your ideal customer and discover how you can reach them. Answering the questions below will help you discover why you should reach out to your ideal customer with your product or service:
What problem does your ideal customer face which you can solve?
How does your product or service make their life or work easier?
What is your ideal customer's motivation to choose your company?
With the answers to these questions, you'll have enough information to define your ideal customer, work out a plan to target them, calculate the best way to target them and work out why it's imperative that you do.
The importance of creating multiple ideal customers
The majority of businesses deal with a wide range of customers. An accountant, for example, might help both local businesses and large companies manage their taxes and other financial records.
A café might serve local residents seeking their morning latte, out-of-towners on the way to a new destination and digital freelancers looking for a quiet place to sit down and work for the day.
Because your business probably targets more than one type of customer, it's a good idea to create profiles for all of your ideal customers. Define their persona, the type of problems they face and how you (or your business) can access them.
Create your first ideal customer profile now
Defining your ideal customer is the first step in creating an effective marketing plan, no matter what type of business you run. Before you think about marketing ideas or clever advertisements you could design, sit down with a pen and paper and clearly define your ideal customer profiles now.