How we helped CarryOurSupplies increase the number of calls from Organic Searches by up to 35%

The Carry Out Supplies Team reached out to us by the end of November 2017, to strengthen their Organic Search presence with SEO. They are already established with some high value keywords, appearing mostly from Top 5-20 of Google Organic search results.

Improve Organic search positions for high-buying intent keywords, which leads to Increased traffic, and more call volume from Organic Searches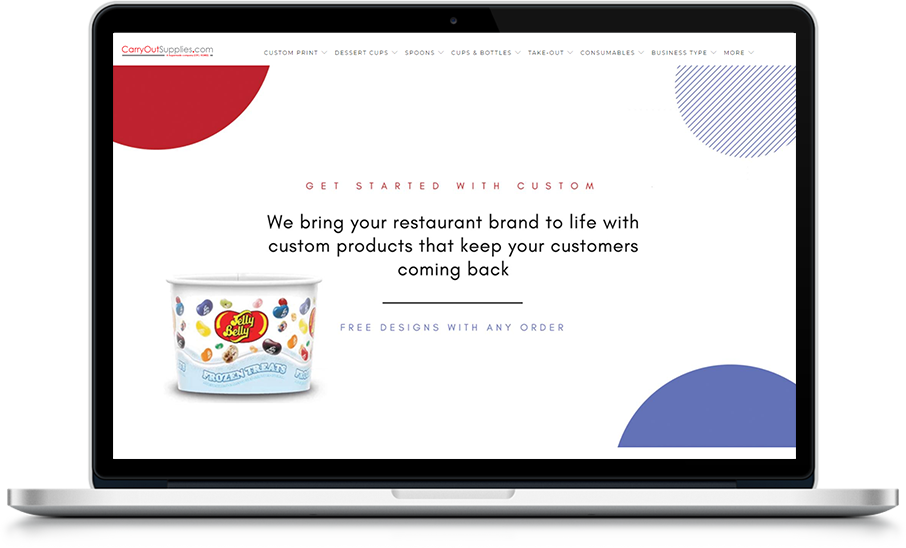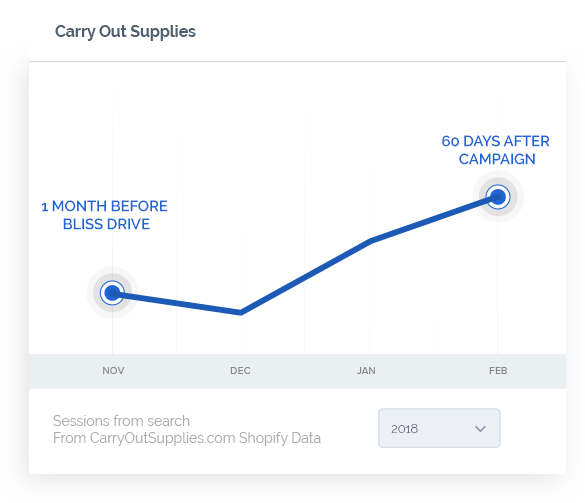 We've focused on 2 focus pages for first 3 months of Carry Out Supplies' SEO Campaign:
Paper Hot Cups –
www.carryoutsupplies.com/pages/hot-paper-cups-options
Yogurt Cups –
www.carryoutsupplies.com/pages/hot-paper-cups-options
Google Search Console Data – Search Analytics
We've seen an uptrend in Search clicks being detected in Google Search Console
for our target pages in the Last 90 days
We're seeing a climb in Search impressions which means top Organic search positions are already achieved for
top keywords, however, we need to further position the Yogurt Cup line further for more variations
of the search terms related to yogurt and increase traffic.


On their first month, Carry Out Supplies is generating Organic traffic, however not as substantial to bring in high number of leads. The traffic and value increased by 83% for Beverage product line on the first 3 months of their SEO Campaign.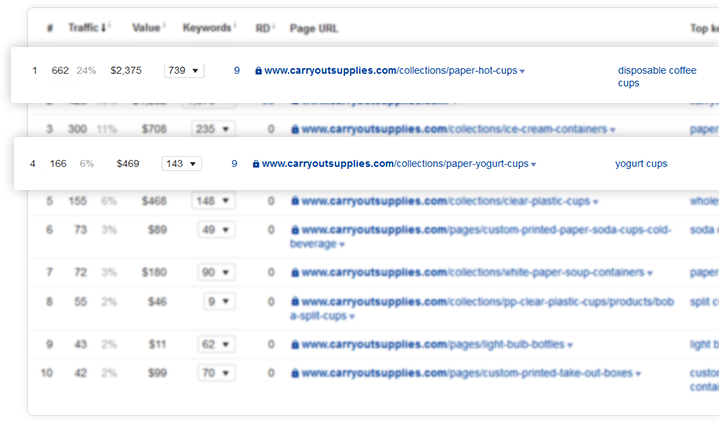 We've also seen this change in the Frozen Dessert product line, which, gained 42% increase in Organic traffic, value and keyword index. The data is backed by the recorded visitors from their Shopify Analytics.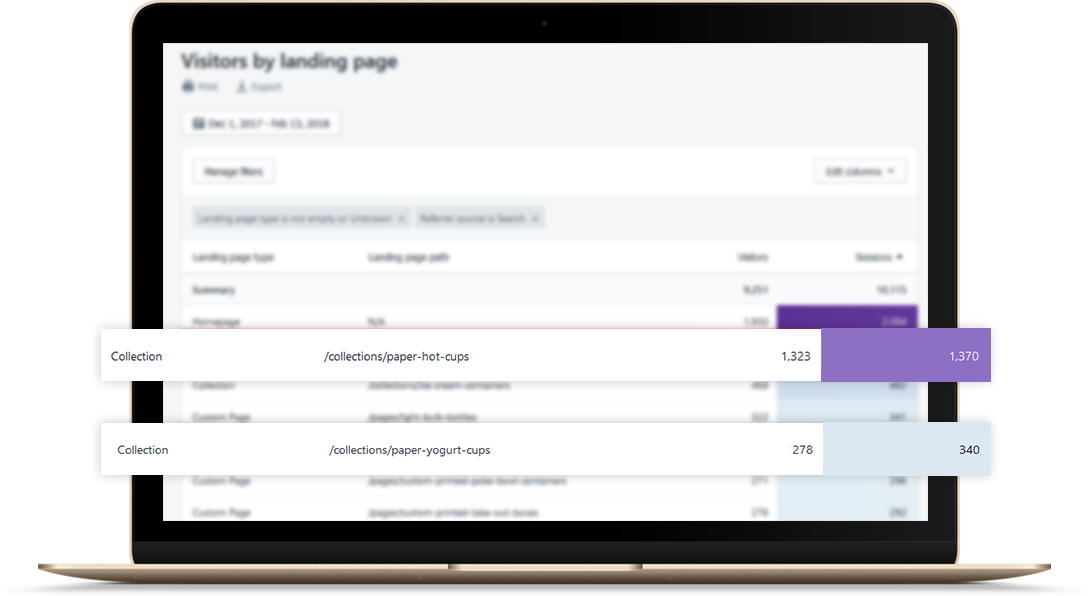 Traffic increased from "Coffee Cups" group due to consistency in positions, however there's still opportunity to boost 2 valuable keywords to the Top 1-3 spot.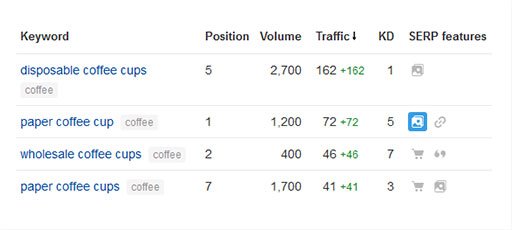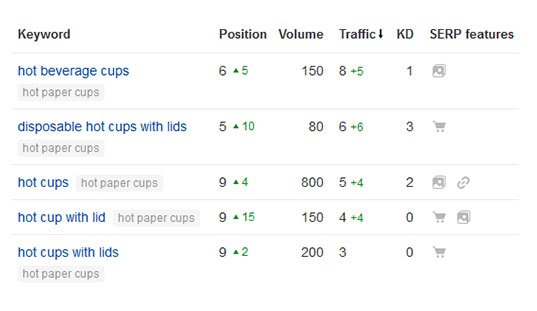 Most of the keywords belonging to "Hot Cups" group were positioned within the 2nd page of Google and now positioned at top 5-10
Most of the keywords in "Yogurt" group increased in rankings and traffic. About a third of the total number of keywords are from the 2nd page of Google. Two-thirds increased to the first page with high buying intent keywords climbing to Top 1-3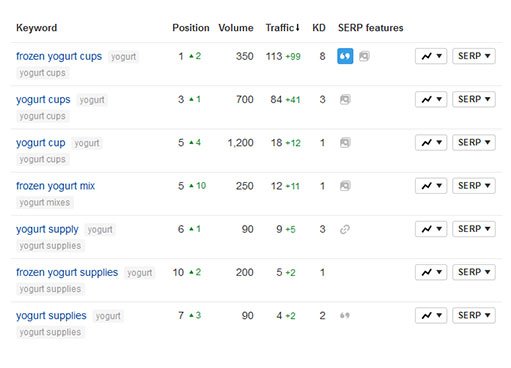 Now, that we have increasing momentum in gaining Organic search traffic, how can we maximize the traffic into higher conversions/sales?
Our answer: Conversion Rate Optimization
With continued effort on SEO, add in Conversion Rate Optimizations, this will be another great case study to look forward to.
OUR CLIENTS' 
SUCCESS STORIES
New and established brands across the United States have
turned to Bliss Drive to deliver powerful results like these:
"We used to get 5 leads a
month, now we get
over 10 per day!"
Increase in leads
in 5 month

"We used to get 5 leads a
month, now we get
over 10 per day!"
Increase in online sales
in 12 months

"We used to get 5 leads a
month, now we get
over 10 per day!"
Increase in organic traffic
in just 5 month
"Our sales guys couldn't
handle all the leads
that were coming in."
Ranking achieved for 12 high
purchase intent keywords

Hear what our clients are saying about us
Grow your business and save time experience
If someone was looking to hire Bliss Drive I'd highly recommend them. They are professional. They are quick. They are always on top of it and I couldn't be happier with them.
I like the prompt responses. Their reporting is on point. They are very data and science driven the way we like it to be. The results will show at least that is how it showed for us.
Our results have way out done what we had expected. Bliss Drive has a team of people that are amazing. They are responsive and they have a lot of great ideas. Our leads keep going up so they are doing an excellent job.
Now that we work with Bliss Drive our sales and production has increased 25% to 30% and we are generating a lot of income from our department. We are selling more now than ever before.
We are SO happy with the work that Bliss Drive has been doing with our company with the SEO services and the work for our website.
If you're looking for somebody to help your web placement or exposure for conversion to calls Bliss Drive would be a good source for you.
INTERESTED IN GROWING YOUR TRAFFIC, LEADS, AND SALES?
Fill out the form below and we'll provide a free consultation to help you map the roadway to success. No pressure, no hassle - guaranteed.

Questions? Call us today!