I was on a discovery call recently with a potential client, an international business owner.  He is in the food subscription business, and wanted to start doing some SEO.  He had been spending about $20k to $30k every month on Facebook and social media campaigns and wanted to understand how he could leverage search engine optimization to help him gain more traction and increase sales.
When I started looking at his market, we quickly realized that he's in a business where people are not immediately looking for a subscription box service. It's more of an impulse buy on part of the consumer.   This equates to a low demand for his solution even though it's a good one.
When there's little to no demand for your business or the solution your company offers, this means people are not searching for you or your business solution on Google.  It is in this case where SEO is not likely going to work in the typical way.  SEO campaigns will work, in terms of finding the key words, then binding those words that have search volume to increase rankings and get traffic. In this case, there is not one specific key word that has the ability to focus on gaining traffic.
With that said, we figured out his target audience and who would buy his subscription food service.  We then developed a content marketing strategy that would add value to his customer when they're looking for specific needs.  We turned his target audience into a media hub for his food delivery service by focusing on consumer needs and wants.
As an advertiser, he has a product by teaming up with other companies and putting products together to sell.  Now, just by talking about their products online they will in turn advertise his product.  This way, it's a free way for him to get traffic to his audience and advertise his product to them.  That's going to work tremendously well for his business.
Your business may not be the typical business that has keywords with search volume baked in with demand.  That's not to say you can't also find your audience and target some trigger points to meet their actual needs to solve a problem they didn't know they had.  Using campaigns or events on various scales where people are looking for specific products you work with, and then showcase your product, to get more sales that way.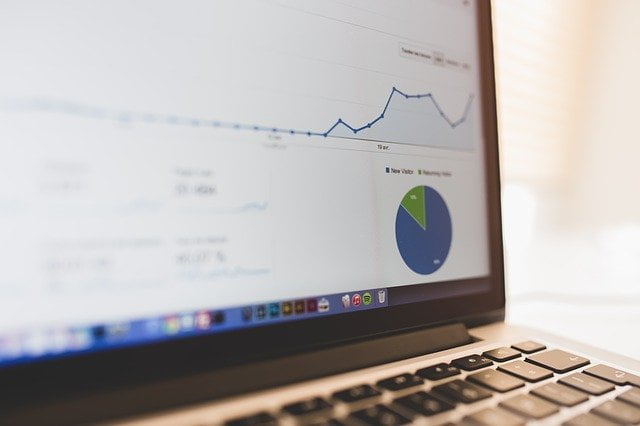 The easy answer to get more traffic to your website is with more content, because content is king.  One important key, however, is to develop content that people are actually looking for.  The other key is to have multiple content pages for the topic that you service or the product you're selling.  Each page on your website acts like a fishing line out in the ocean.  The more fishing lines you cast out, the more types of fish you are going to bring in.  What this boils down to in the end is having a lot of content based on the keywords, or the topic, that you specifically want to rank for to bring in the most traffic. That's the short and easy answer.
Now, a lot of people out there will tell you to "do content marketing," but that is not the whole picture.  The reason is that the whole picture also includes everyone else doing that. Your competitor can pump out a lot of content and so can you. You can make sure that your own website pages are incredible, but how does Google know to rank you higher than your competition? How would they know when everything looks the same?
The only way any website is able to beat out others in a search engine, is through their algorithm of recognizing your website's authority and trust.  This is only established through "linked pages."  That means other websites linking back to your website.  The more links you have to other websites linking back is equal to a vote of confidence for your website. Obviously not every vote is equal.  A link coming back from a government website is obviously going to be a lot more authoritative and trustworthy than a link coming back from a mom's blog, right?
After you have a ton of content related to your topic, you will want to build up your websites authority and trust.  You can evaluate the analytics and this is where your SEO marketing budget comes into play.  It is the art of building those authorities, increasing the links coming back to your website.  The goal is to make sure that the links are increasing over time for the topics that you are producing.
That is the longer version of successful SEO and the more challenging way to increase traffic.  By having a lot of content and making sure your website's authority and trust are strong, you will keep the fishing boat afloat in the sea of information.  This allows a much higher ranking of your website in search engines, so that it can be found everywhere, and Google will respect what you do, and rank you properly according to your field or specialty.
As a business owner, it's easy to write off blogging as something that's peripheral to the major goals of your business. After all, blog posts inform and educate users, and not directly market your product or service to them.
While blog posts typically aren't as commercial or 'salesy' as the copy on your other pages, they're still valuable sales tools for your business. They also have huge value from an SEO standpoint, helping your business rank higher for a range of keywords.
In this blog post, we'll share five ways that consistent blogging helps your business generate more leads and conversions, increase its online exposure and improve its search engine rankings.
Consistent blogging keeps you in the spotlight
The more frequently you blog, the more frequently readers will visit your website to catch up on your latest posts. Writing two or three blog posts a week might feel like a time-consuming activity, but it's surprisingly simple (or surprisingly inexpensive.)
As well as keeping your business in the spotlight with your readers, publishing fresh content keeps your brand in the eyes of online influencers. From journalists to other bloggers, frequently updated blogs are often read by people that can help you grow.
Consistent blogging synergizes with social media
Do you often struggle to think of things to post on your company's Facebook Page or link to from your Twitter account? When you have two or three new blog posts each week, you're never short on content for your social media profiles.
From industry updates to How To guides, blog posts are the ideal subjects of social media updates. If your content is evergreen, you can also link to it every few months from Facebook to drive fresh traffic and give your website a promotional push.
Consistent blogging gives you more pages to rank
Many digital marketers focus on vertical SEO – ranking the few pages that they have as prominently as possible. Blogging allows you to practice horizontal SEO; since the total size of your website is larger, you can use blog posts to target small keywords.
Instead of building a strategy around short-tail, high-traffic keywords, blogging lets you expand your SEO strategy using ultra-targeted blog posts that rank for focused and specialized long-tail search keywords.
Consistent blogging creates a content-to-sales funnel
Think blogs are purely informational? Think again. With the right combination of design and content, your blog can drive traffic to your product and services pages, towards your email list or even straight to your checkout.
Add a call to action to the end of each of your blog posts that directs readers to the parts of your website that are monetized and optimized. From email capture forms to links to your new product, blog-based calls to action can be hugely effective.
Consistent blogging makes your brand an authority
If you were comparing two different businesses, which would you trust more: the one that last published a blog post two years ago, or the one that's updated its blog five times in the last month, each time with an engaging and interesting post?
The answer is obvious: the frequently-updated blog wins every time. Blogging isn't just a promotional or informational strategy for your business; it's also a great way to increase your target audience's level of trust in your business.
We looked back at the updates to Google's search engine algorithm that killed off quick and simple 'black hat' SEO techniques.
Every good online marketer knows that SEO is far from static. From link building to content, the strategies that drive successful SEO campaigns forward are constantly changing to adapt to new algorithms, policies, and industry trends.
At the same time, Google's innovative search engine is constantly changing. With a wide range of new features like Google Local, SEOs are having to constantly adapt to an industry that refuses to stand still.
From tired old spam linking strategies to the beginning of the end for guest bloggers and content syndication, we've looked back at the updates to Google's search engine algorithm that killed off quick and simple 'black hat' SEO techniques.
Google Panda: The end of 'thin websites
In February 2011, Google launched one of its most ambitious algorithm updates. A huge update, Google Panda affected an estimated 12 percent of all search keywords, pushing low quality websites down the rankings and high quality websites up.
Google's goals were simple: improve the quality of its search results and remove the hundreds of thousands of 'thin' websites from its index that had been showing up in first place for high-value keywords prior to the update.
The biggest victims included affiliate websites designed to funnel traffic off-site to a merchant or CPA offer, scraper websites that reposted unoriginal content, and spam links generated by forum posting and blog commenting software.
While Panda was a big setback for low quality SEOs and automated tactics, it had an overall positive impact on the search engine results pages. Fewer 'thin' sites clogged up Google's index, and searchers were rewarded with easier access to better sites.
Thankfully, with the right mentality it can be quite simple to develop content that's both search-friendly and engaging for readers. Check out our 5 simple tips for developing SEO content that satisfies search Engines and readers.
Google Penguin: The end of easy link schemes
Although Panda was an ambitious update to Google's search algorithm, it failed to completely remove low quality websites from the search engine's index. Penguin, which followed a year later, took aim at websites that used automated links from forums, blog comments, and link networks to game Google's search algorithm.
Penguin was a significantly smaller update than Panda, affecting just 3.1 percent of search queries compared to Panda's 12 percent. Penguin also took aim at keywords in languages other than English, specifically targeting "highly spammed" languages such as German, Arabic, and Chinese.
If Panda was the death of low-quality, 'thin' websites, Penguin was the end of poor quality, automated, or purchased links. Since the Penguin update launched in 2012, Google has continued its efforts to detect link spam and wipe out paid link networks.
Google Hummingbird: The beginning of 'human' content
Most of the schemes used to manipulate Google's search algorithm took aim at its non-human nature. Being mathematical, the algorithm Google uses to organize its results struggles to distinguish between content that's designed for search engines and content that's designed for humans.
That all changed with Google Hummingbird – an update that Google rolled out in August of 2013. Hummingbird aims to make Google's assessment of content more 'human,' leading to better results for searchers and an end to automated or low-quality website content.
Just like Panda was the death of 'thin' websites and Penguin the end of automated link building, Google Hummingbird was the beginning of the end for websites that relied on low quality, 'spun,' or automated content for their rankings.
Are guest bloggers Google's next target?
Earlier this year, Matt Cutts – Google's head of webspam – blogged about the end of guest blogging for SEO. In his post, Cutts claimed that guest blogging had gone from being focused on building organic audiences and driving traffic to being all about the SEO benefits of links from high-Page Rank blogs.
While many websites still rank using guest blog posts as the foundation of their SEO strategy, their days could be limited. Based on Google's previous algorithm updates, which specifically targeted techniques exploited by SEOs, websites that depend on guest blog posts could be next in line for an algorithm update.
---
At Bliss Drive, we stay abreast with the latest news and updates to deliver targeted and high quality organic traffic towards your site. Contact us today for a free consultation and instant free quote. Our representatives will be too happy to discuss with you about we can do for your site.
For decades, the best advertising option available for local businesses was found in the Yellow Pages. Today, the situation is different – with few people using the Yellow Pages for shopping advice and information, businesses are taking their advertising budgets elsewhere.
Over the last few years, local magazines and directories have also started to feel the squeeze. With dwindling offline readerships and a surge in the number of prospects using Google to search for local information, businesses are reducing their local ad budgets and replacing magazines with display advertising campaign.
In this mini-guide, we'll help your business make the transition from the old world of offline local marketing into the new world of action-driven online marketing via PPC and SEO.
Why make the switch to online-only local marketing?
From the Yellow Pages to your favourite local magazine, people are putting down printed publications and going online for their news and information. This doesn't mean that local publications are finished, from a business perspective, but that it's often easier to connect with their readers online, rather than offline.
As well as giving you a larger audience to advertise to, online marketing gives your business a level of control that offline marketing simply can't offer. Instead of being one of many advertisers sharing a magazine or Yellow Pages index, you can pick the exact websites or search keywords that you'd like to target.
Replacing the Yellow Pages with Google Search Advertising
Google Search is one of the best replacements for the Yellow Pages. Not only is the search engine built around keywords in the same way that the Yellow Pages is built around topics, but it's an easy, straightforward platform to port your campaigns to.
As a side note, if your business is unfamiliar with online advertising or uninterested in running its own campaigns, we offer a full pay per click advertising service.
Think about the type of pages that your business would advertise on in the Yellow Pages – these are your search keywords. By building campaigns around the pages that you'd previously advertise on in the Yellow Pages, you can reach an identical audience at a far lower cost.
Eventually, you can port your campaigns over to Google's organic search results – the websites that appear below your paid search advertisements. This requires a long-term commitment to search engine optimization, which is why it's best to let your PPC ads generate useful sales data first.
Replacing Local Magazines with Online Display Advertising
Display advertising may not be as targeted or focused as PPC and SEO, but it's still an important part of a complete online advertising campaign. With the right mix of advertising copy and placement targeting, your local business can achieve a great result from even the smallest display advertising budget.
While SEO and search-based PPC are a replacement for the Yellow Pages, a display campaign is a replacement for an advertising campaign in a magazine or your local newspaper. Think about the type of publication that your business receives a good result from offline – this is your ideal online target.
Again, if your business is uninterested in running its own online display campaigns, we offer a full PPC consulting service that can help you achieve your desired results.
Scaling Your Campaigns to Reach a Large, Responsive Audience
As an online advertiser, you have a great deal of control over where your campaigns are run and who they reach. This means that you can expand or contract your target audience on a rapid schedule – a far faster schedule than you can achieve with more traditional offline advertising.
After your campaigns have amassed a certain amount of data, you can adjust many of your placements (websites and blogs) and bids to increase your return or reach a larger audience. This makes it exceptionally easy to fine-tune your campaigns – far easier than it is to do so with an offline advertising campaign.
Over time, online advertising will become second nature to your business, replacing offline advertising in both results and ease. With tracking and measurement options that far exceed even the most targeted offline campaign, online advertising and Los Angeles SEO is the ultimate marketing strategy for small and large local businesses alike.
Images: https://flic.kr/p/9ZPXsn
When your business is just beginning to invest in online marketing, choosing the ideal format and platform for your campaign can seem difficult. Do you focus on long-term growth using SEO or immediate results from PPC? Do you develop an extensive display campaign or focus on one or two major placements at once?
In this guide, we'll be looking at the benefits and drawbacks of two of the most popular forms of online marketing for small businesses: PPC and SEO.
PPC Marketing: The Advantages and Disadvantages of Paid Search
Technically, PPC (pay-per-click) marketing refers to both display advertising (web banners and Facebook ads) and search marketing. For the purpose of this guide, we will be focusing solely on paid search marketing.
Pay-per-click marketing is a massive industry, with businesses spending billions of dollars every year acquiring traffic and maximizing their incoming leads. Thanks to its immense popularity, pay-per-click marketing is incredible competitive and can feel overwhelming for new businesses.
Despite its immense competition, however, PPC can be very rewarding. A successful pay-per-click campaign can be scaled upwards to five, ten, or even twenty times its original size, giving businesses an incredible level of flexibility as to the scale of their campaigns.
The key advantages of pay-per-click marketing are its scale and flexibility – as well as being easy to adjust in terms of scale, pay-per-click campaigns are easy to tweak and modify to achieve the highest possible conversion rate. This means that you'll probably be able to achieve a higher average conversion rate from PPC than SEO.
Pay-per-click marketing's downsides are mostly financial. As PPC can be expensive, it's only a viable option for businesses with a reasonable budget – a budget that, in a worst-case scenario, they are willing to spend acquiring conversion data without a guarantee of profitability.
Other disadvantages of PPC include its limited scope – not all searchers will click on a paid advertisement, limiting its total size. Because of this, many businesses with a successful paid search presence eventually wish to scale their campaigns using SEO strategies and an organically ranked website.
SEO Marketing: The Advantages and Disadvantages of Organic Search
SEO (search engine optimization) couldn't be more different from PPC, despite the similar nature of its traffic. While PPC is instant and immediate, SEO is slow-paced and progressive. It's been said that successful PPC campaigns are like sprinting, and the successful SEO campaigns are far more like running a marathon.
The analogy may seem a little strange, but it's quite truthful. While a pay-per-click campaign will immediately start generating traffic after it's launched, SEO can take several months to generate traffic. SEO campaigns aimed at competitive keywords can often take six months or more to start generating any meaningful traffic.
The key advantages of SEO are scale and cost. While SEO campaigns can require a lot of time and effort, they are significantly less expensive to operate than pay-per-click campaigns. This is because traffic from organic search is free, saving you the cost of each click that you would spend as part of a PPC campaign.
Another key advantage of SEO is competition. While SEO is still a highly competitive field, the nature of the competition is different. While a rival business bidding on the same PPC keywords as your own company can outrank you simply by increasing its bid, an SEO rival will need to spend months optimizing its campaign.
This means that, in simple terms, a top-ranked website is more likely to stay at the top over the long term than a top-ranked paid search placement. Of course, this is not a guarantee of lasting success with SEO, as even moderately competitive search keywords can require extensive maintenance and upkeep.
Which form of online marketing is best for your business?
Both PPC and SEO have their advantages, and both are lucrative options for finding an online audience. However, PPC campaigns are more suitable for businesses with a large marketing budget and limited time, while SEO campaigns are more suitable for businesses with a limited marketing budget and large amounts of time.
An established business interested in buying data and building a successful online marketing campaign will benefit most from PPC, whereas a new startup with little cash to spend on advertising will find SEO to be a far more scalable form of online marketing.
Finally, businesses can use both PPC and SEO simultaneously to build a successful long-term campaign. PPC campaigns can be used to discover and confirm the value of new keywords, which are then imported into the SEO campaign as long-term targets with pre-established conversion data and other key metrics.
There you have it – depending on your business's financial situation and immediate goals, both PPC and SEO can be advantageous. Think carefully about how you would like to achieve your online marketing goals, and you'll be able to identify the perfect for Los Angeles SEO campaign for your business.
When you're paying for search traffic, every word counts. The difference between attracting a click and being ignored in favor of your competitors can be huge, with even a small decrease in clickthrough rate (CTR) severely hurting your campaign.
Headlines are also remarkably important for SEO success. Competitive keywords tend to attract challenging competition, making the small increase in CTR that can be provided by a great headline a massive benefit for your website.
In this article, we'll share five simple tips for writing effective headlines that boost your website's clickthrough rate in search results, improve its relevancy for target SEO keywords, and increase your revenue from paid and organic search.
List your product (or service) in your headline
Every page on your website should list your product or service in its headline. If you sell vacuum cleaners, make sure that every single page of your website includes this search keyword – or, alternatively, a product keyword – in its headline.
People will often search using keywords that are indirectly related to your product, but not direct enough to bring up your homepage. Having your product or service in every headline gives you a chance to attract visitors from every related keyword.
Having your primary product or service listed in your headline also provides a key advantage over your competitors. If a customer searches for a keyword that brings up several businesses offering your service, a headline that directly mentions what you can offer will catch their eye and attract them to your listing before the others.
Craft headlines that answer the searcher's question
Every search keyword, whether it's a product name or a sentence, is a question. Try to answer searchers' questions using your pages' headlines and meta descriptions.
Think about search keywords laterally and work out how a seemingly normal term could actually be a question in disguise.
"iPhone 5S" is a very common search keyword that could have a variety of different meanings:
"Where can I buy an iPhone 5S?"
"How much does an iPhone 5S cost?"
"Is the iPhone 5S the best smartphone?"
Think about search keywords as questions that need to be answered instead of just requests for information. This way, you'll instinctively answer searchers' questions in your headlines, attracting them to your website.
Local keyword? Emphasize your convenient location
When customers search for local information, they will almost always prioritize the most conveniently located result. Capitalize on this by creating subpages that target specific geographic areas that your business serves.
This allows you to create multiple search listings for different areas of your county or city, instead of just relying on a more general (and less effective) headline. When a searcher sees a search result that's local not just to their city, but to their district, they'll be far more motivated to click through and visit your website.
Stick to one keyword per headline – never any more
Headlines that include multiple keywords tend to fail at targeting both. A headline needs to be focused and highly targeted in order to be effective, and putting more than one keyword in each headline simply dulls its relevancy for both.
A great way to target multiple keywords, each with a unique headline, is to create subpages of your website that are built around just one keyword each. Tools like Moz's On-Page Grader make it easy to judge the relevancy of a page's headline.
Learn from the headlines of your competitors
Beginner SEOs optimize for rankings, but expert SEOs optimize for traffic. If you're competing with a business that you know is profiting heavily from paid or organic search, look at the headlines they use and work out why they perform so well.
A great way to learn from your competitors is to look at the headlines that show up in PPC campaigns for your target SEO keywords. Since PPC advertisers need to keep their clickthrough rate high, you can be sure that their titles will be optimized.
Spend an hour every week checking your target keywords and see which results are the first to catch your eye. You can learn a lot by viewing your target search results from the same angle as one of your prospective customers.
Ask an SEO how they source target keywords and you'll probably get a variety of answers:
"It's intuition – I know what will convert, and what people will search for."
            "I use Google's Keyword Tool and choose results with high search volume."
            "I search for obvious keyword and pick the one with the most results."
While intuition can be very useful in online marketing campaigns and Google's free Adwords Keyword Tool is immensely valuable for SEOs, neither of these popular and established methods of selecting keywords are the best for SEO success.
The best keyword research tool for effective SEO isn't free, but it works. It's Google's very own Adwords advertising platform, and with the right strategy it's the ultimate keyword research and testing tool for data-driven SEOs.
Why SEO campaigns without Adwords data often fail:
A lot of SEOs are hesitant to invest in paid search marketing. Since SEO traffic is free – aside from an obvious investment of time and energy – they reason that it's a much better idea to choose keywords with strong traffic and optimize solely for them.
If traffic is your only goal, it's an intelligent strategy. After all, keywords that attract a large number of searchers can put your website in front of a large audience, and a large audience is bound to be filled with buyers – right?
Not so. As any PPC marketer can tell you, not all keywords are winners. In fact, a very large number of keywords that might look like winners at first glance are the direct opposite – popular yet worthless search terms that attract tire-kickers, not buyers.
Starting an SEO campaign without proven data on which keywords will bring you customers and which will bring you tire-kickers is a recipe for disaster – a recipe that, in this case, could cost you a significant amount of wasted time.
How Adwords can rapidly speed up your keyword research:
Never build links or optimize your on-site content without conversion data for your target keyword. This lets you know exactly what you can expect when your website reaches the first page of Google for your target keyword – a roadmap, if you like.
Before you add a new keyword to your SEO plan, run a small test using the Adwords Search Network (preferably with partners disabled) and a modest budget. As little as $100 can often buy you actionable data that proves a keyword is worth targeting.
During your keyword test, use a headline that's similar to – or better yet, exactly the same as – the headline used on your organic results. This guarantees that you'll see the same conversion rate from organic traffic as you will from paid search traffic.
A great way to quickly assess keywords is to start a small Adwords campaign with ten of your highest-traffic organic keywords. Let them rack up a few hundred clicks each and then check your conversion data to find the winners.
You might be pleasantly surprised by which keywords convert, and which don't. A lot of the keywords that you might have thought were profitable might not be, and keywords that you previously ignored might be lucrative, attainable assets.
Expanding your SEO campaign using data from Adwords:
One of the best ways to expand your SEO campaign is to gradually turn off your paid search ads as your organic results begin to move up the rankings. As you move from the second page to the first for "online marketing" – as an example – delete the target from your campaign and let your organic result capture the traffic instead.
Then, take the budget that you were spending on "online marketing" and move it to another keyword. You can keep repeating this process as you find great keywords, expanding your campaign by actionable data rather than by optimistic intuition.
Adwords data is by far the most reliable information for SEOs, which is why it's very surprising that so few SEOs invest heavily in Adwords. By arming yourself with this valuable research tool, you'll be able to rapidly craft effective SEO campaigns.
There's nothing worse in the world of Los Angeles SEO than wasted time. Drive your campaigns forward using data and for a small cost, you'll be able to reach the top of the search results in a fraction of the time that your competitors will need to catch up.