Orange County SEO Services & Web
Design Company
Start Your 1st Step: Discovery
See how your
website

looks in eyes of

Google


and how you stack up against your competition
OUR CLIENTS' 
SUCCESS STORIES
New and established brands across the United States have
turned to Bliss Drive to deliver powerful results like these:
"We used to get 5 leads a
month, now we get
over 10 per day!"
Increase in leads
in 5 month

"We used to get about 4
orders a day, now we get
20-30 per day."
Increase in online sales
in 12 months

"Our lead volume and
website traffic is
way up this year!"
Increase in organic traffic
in just 5 month
"Our sales guys couldn't
handle all the leads
that were coming in."
Ranking achieved for 12 high
purchase intent keywords

We help businesses generate More Sales and Leads from their online assets. Learn these 5 important things before hiring a SEO company for your business.
Do they have conversion in mind?
SEO strategies and technologies have advanced substantially over the last 3 years.
Does the company have proven track record?
Your SEO company should also be your IT – responsive and have solid support.
Does the SEO company provide value to your website?
Check references – check out reviews, testimonials, etc.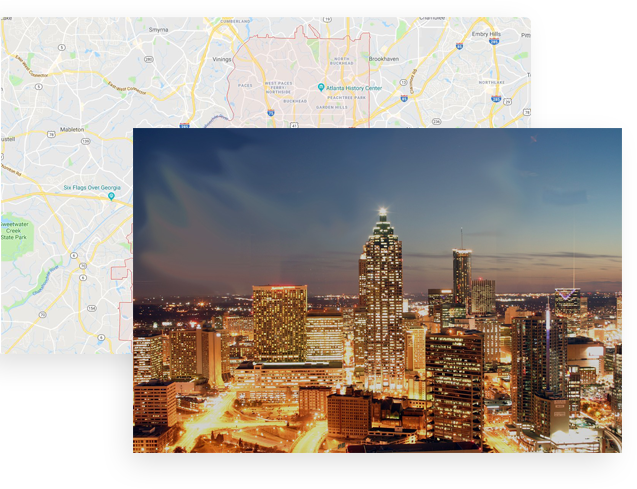 Your Driver to Success – SEO Expert Providing Digital Marketing Solutions in Orange County

Join the small handful of people at the top of the search engines and increase the return on investment of your business today. Bliss Drive can cement your position at the top of the results pages with its wide range of search engine optimization and internet marketing services in Orange County.
Orange County SEO & Digital Marketing

Here at Bliss Drive, we have the tools and the experience to bring your business to the top of the rankings – and compel your prospects to take action.
If you want a digital marketing partner that you can trust, we have the reputation and the credentials to assure you that your online marketing budget is spent intelligently.
With us, your business will take advantage of the most advanced technologies and methods in Orange County, CA SEO game. And our strong background in marketing will guarantee that you acquire stronger leads.
Bliss Drive conducts Orange County SEO campaigns for businesses in a specific geographical area. If you own a business in Orange County, Bliss Drive can give it the online exposure it needs to pull more customers.
Orange County Web Design Company

Any business that is serious about generating additional business recognizes the importance of having a website. A good website is one of the cheapest and most efficient ways for business owners to bring their business and their products or services to a much wider audience.
 
However, there are good websites and bad websites. A bad website can actually negatively impact a business, just as bad signage outside a store or factory can put people off calling in to that store or factory. A leading SEO and web design company in Orange County advises all business owners to let professionals handle their websites. Just like you would not dream of trying to create your own storefront signs, you should also realize the importance of having a website that inspires that has been designed and built by experts.
 
Bad design 
 
There are countless examples of bad design on the Internet. Some aspects of design, such as a color scheme, can be subjective. But the vast majority of professionals would agree on many factors that contribute to a design being bad. Some features of bad design include:
 
1. The website does not make it clear what services or products are provided by a business
2. The website is difficult to navigate
3. The website is slow to load
4. The website is not search engine friendly
5. The website looks dated
 
Orange County SEO Services
Search Engine Optimization
We can put your business at the top of the search engine results. With over 12 years expertise in search engine optimization, we are one of the pioneers and front runners of SEO Orange County.
The most successful websites are those that feature high on the list of search engine results. This does not happen by accident, and it requires expert knowledge to make a website score well in search engine results. SEO is a complex and multifaceted area of expertise. A leading SEO and web design company in Orange County points out that the average person will have no idea about the importance of keywords, optimized design, responsive web design, link building, social media marketing and many other aspects of top-class SEO.
For example, search engines do not understand images, but they do understand descriptive text related to those images. A common design error is to have a lot of images with no descriptive text to let the search engines know what the images contain.
Pay Per Click
We can make sure that your Pay Per Click campaigns get the highest return on investment.
Your company's website utilizing PPC ads displays an advertisement whenever a keyword query matches a PPC advertiser's list of keywords, or some relevant content is displayed on the content site. Such PPC advertisements, also called sponsored ads or sponsored links, appear above or adjacent to organic results on the search engine results page, or somewhere else as chosen by the content site. We thoroughly examine your business metrics to design the entire structure on the search engine page, as well as on the content site. We can also help you decide on the affiliate partners you choose to collaborate with, aimed to result in more PPC clicks and additional sales generated from such transactions.
Social Media
We can maximize the response rate of your social media marketing campaigns.
At Bliss Drive, we use sophisticated and professionally developed software tools at various stages in our Social Media Marketing campaigns. These tools are aimed at social media monitoring, social book marking and tagging, social aggregation, social analytics and reporting, blog marketing, automation and validation. There are tools for inbound social marketing as well as ROI measurement, and with such advanced tools being used extensively in the market, it is no longer a job that can be handled by people who have been experts of traditional advertising campaigns.
Video Marketing
We can make more money for your business through effective video marketing.
Video is very easy to rank high on search engines, based on how you publish it. You can effectively create a 30 second commercial that's cheaper than any newspaper ad and will be online forever. People are also reading less and are more positively influenced by sight (movement) and sound (voice and/or music) and video helps your prospects get to know and trust your business more easily.
Orange County Web Design
We can build an elegant and professional SEO-friendly website that converts visitors into customers for you.
Bliss Drive, a leading SEO and web design company in Orange County, says that responsive web design is one of the most critical factors in improving SEO performance. The company says that Google has informed Google ad publishers that websites that do not display properly on the smaller screens of smartphones and tablets will rank poorly in the results for searches initiated on those devices. Since these devices are now used extensively, business people who do not optimize their websites to handle them are missing out on a significant percentage of potential customers.
Responsive web design is not just about modifying the display to suit various screen sizes, although that is an important consideration. It also involves things like allowing for menu selection by touch as distinct from using a mouse and clicking. It is necessary to show menu items appropriately so that people can easily select the option they want. It also means increasing the space between menu items, and it usually means locating the menu in a different place, or using drop-down menus instead of lists.
Another issue to be addressed is font size. While a 12pt font size is easily readable on a desktop screen by a person with normal vision, the same point size on a small screen can look tiny, making it difficult for many people to read, and being almost impossible for people whose vision is less than perfect to read.
While it is possible for mobile users to pinch their screen to amplify text size, that is an additional chore that many people will not have the patience to do. The reality is that if your website is not easy to use, people will simply abandon that website and seek out one or more of your competitors. Every visitor lost in this way is also a lost opportunity to make some money.
Responsive web design has been around for quite a while, but early implementations of the strategy left a lot to be desired. Many businesses developed multiple copies of their websites. One was optimized for desktop screens, another for tablets, another for smartphones and so on. While this addressed the problem of having different displays on different devices, it also created a maintenance headache since any changes had to be made across multiple websites.
The best way to address this problem is to use fluid design techniques. Fluid design involves using the latest versions of CSS and HTML to create websites that automatically adjust to whatever screen sizes they are displayed on. Apart from cutting down on maintenance costs, this also helps to maintain the same look and feel for a website no matter what device is being used to access it.
Increasing business by incorporating responsive web design is not just theory. Many companies have published data that shows how their business revenue increased after switching to responsive websites. For example, O'Neill, the global sporting wear manufacturer, reported a 333% increase in sales on Android devices when they changed their design to accommodate mobile users.
Local SEO
We can optimize your business presence on Google maps, directory listings, and over 100 local citation websites.
Getting your business listed on local maps is different from search engine optimization and is often overlooked by most SEO firms. It requires maps optimization for placement on Google or Yahoo maps, necessitating an altogether different set of methods and techniques to rank well. Apart from your company's name being listed on the local map, your phone numbers and contact addresses can also be displayed in the search engine listings.
Conversion Rates
Conversion rates refer to converting interested visitors into actual customers. SEO is not just about bringing people to a website, but also about getting them to actually buy something, or sign up for something, when they arrive. There is no point in being at the top of the search engine results if that does not generate any revenue. Creating web pages that convert visitors to customers is another specialized area of web design, one that requires expertise and experience.
Web Design & Search Engine Optimization Services in Orange County, CA

Competing for online attention is not easy, especially in a major area like Orange County. But the rewards for those at the top are lucrative.
The more attention you draw online, the more money you will have. That's the reason why a lot of companies invest in SEO and digital marketing in general.
Having a good-looking Web site is not enough. Your Web site is worthless if nobody knows it exists.
What you want is a Web site that not only works, but also sells. To achieve that, you need a team of proven digital marketing experts: the Bliss Drive team.
Best SEO Company in Orange County California

Every business is different. Unlike other SEO companies, Bliss Drive doesn't offer half-cooked, pre-packaged SEO solutions.
Before we start a project, we do a thorough analysis on how your business works and where it stands with respect to its goals. Then we will offer a custom-made search engine marketing solution to push your business forward to the next level.
So if you're serious about making money online, pick up the phone now and Call us at 949-229-3454 for a FREE consultation. Hassle-free and no strings attached.
Bliss Drive prides itself on providing the best Orange County SEO services. Bliss Drive can help business owners with all aspects of websites, from initial concept, design and responsive web development, to propelling websites to the top levels of search engine results. The company also specializes in providing web pages that convert visitors to revenue-spending customers. If you want to get ahead of the competition, contact Bliss Drive today.
Take Action Today to Secure New Leads, Customers
and Growth for Your Business

SCHEDULE A CALL
Speak with one of our marketing experts with 5+ years of experience to learn if we would be a good strategic fit to help you grow your business.
GET YOUR PLAN
We deliver a custom tailored plan to suit your business needs and we begin working to surpass our targeted growth objects for your leads and sales targets

WIN ONLINE
We deliver you a winning strategy so you can leave your competitors behind in the dust. We'll give you the jet fuel you need to finish in 1st place!
Get outstanding service and support from a team of SEO experts to grow your business!
RESPONSIVENESS YOU CAN COUNT ON
We run on high octane fuel. This means quick service and prompt support that you can always rely upon.
Over 50+ Years of combined experience
Trust the industry experts to deliver results that will help you beat your competitors. Experience pays dividends!

Stress free delivery of work and Projects
We understand you're busy. This is why we provide a service where we do all the heavy lifting.

POSITIVE ROI is the Top Priority
Internet marketing is a real investment, and should earn you money. Let us help grow your bank account.
INTERESTED IN GROWING YOUR TRAFFIC, LEADS, AND SALES?
Fill out the form below and we'll provide a free consultation to help you map the roadway to success. No pressure, no hassle - guaranteed.