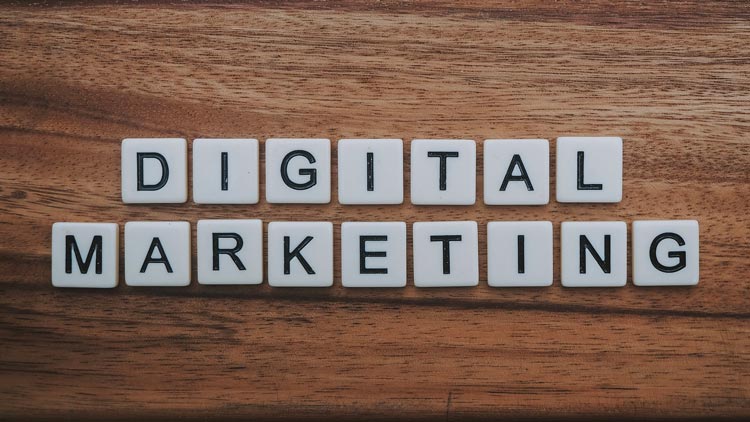 Managing a business has always been an unpredictable thing—but nothing has ever prepared the world for the COVID-19 pandemic. With around 110 million people being infected by the disease, of which 27.8 million were from the US alone, it is no surprise that economies took a major hit and the world was brought to a standstill.
In the business world, COVID-19 slowed down all activities. For most, it meant lower revenue. And according to Yelp's Local Economic Impact report, the pandemic led to 97,966 businesses permanently shutting down.
A Look at How Businesses Have Suffered Due to the Pandemic
Many businesses both small and large struggled to stay afloat and fight to survive the coronavirus pandemic without closing down. It was a call for the survival of the fittest, where adapting to new business models was the only way to stay alive. In fact, many had to surrender and do the following:
Cut Costs – Business owners have been closing down branches, getting rid of office space, and transitioning to remote teams to cut their costs and keep the business going.
Reduce Marketing Expenses – For many business owners, the past year was not a viable time to spend on marketing. Usually, businesses spend 7 to 8% of their yearly revenues on marketing or 70 to 80 thousand dollars for a business that earns one million dollars in a year.
Freeze Hiring – As business activities slowed down, 2020 was not the year to hire new employees. In fact, most companies even resorted to laying off employees, with the US marking 20 million people laid off in March 2020.
Halt Research & Development – From a few thousand dollars, to possibly millions, introducing something new to the market can take a toll on businesses. With the concentration on keeping afloat, this can be put aside for a while.
With non-essential brick-and-mortar businesses out of commission for the foreseeable future, finding ways to prepare for long-term growth is a must for businesses.
Sustain Your Business Beyond The Pandemic With Digital Marketing
Restrictions posed by the pandemic, especially in mobility, paved the way for more people switching to an online approach.
More than just cost-cutting, working remotely, and building a website, business owners can turn to digital marketing to weather through the storm. But with so many owners slashing their budgets for marketing, why should they invest in it instead?
1. Digital marketing will level the playing field for small and medium businesses
With digital marketing, small businesses can apply the same techniques used by industry leaders, even without their huge budgets. Through local SEO, targeted social media ads, and email marketing, you can achieve similar targets as your larger competitors without taking on larger or costlier campaigns.
Digital marketing technology connects you to your individualized audience, allows you to save resources with automated processes, and maximizes your budget through personalized behavioral strategies.
2. Digital marketing is more cost-effective than traditional marketing
In the months where the world took a pause and stopped moving, many businesses lost a lot of money. So, for most, capitalization and resources are not easily available anymore.
In cutting up the budget, many businesses saw how digital marketing was the better option for being a cost-effective and result-generating strategy. In one study, it was identified that content marketing costs 62% less than traditional marketing and generates 3x as many leads.
Compared to the costly price of TV commercials, billboards, print media, or radio, you can really consider how the price-per-lead decreases when you opt for utilizing a digital marketing strategy. On average, traditional marketing costs $300 to $500 per lead. It is a huge jump from the $25 to $30 per lead cost of going digital.
Moreover, digital marketing helps you get a better understanding of where the money goes and how much you actually spend on each lead through digital marketing tools. You can track and monitor statistics in real-time and generate reports, so you can tweak your strategies and improve as you go.
3. Digital marketing is highly measurable with advanced analytics
In traditional marketing, it is hard to measure performance, and in cases where you do, reports are not as specific as you might like. With digital marketing campaigns, you can see whether they saw your material, how long they spent on it, if they liked it, if they shared it with someone, and if it prompted them to do an action.
Aside from this, you get to understand your appeal to different demographics. You'll see who is interested, what they are like, who spends more, how they found you, and what makes them move to take action.
4. Digital marketing entices people to engage and take favorable actions.
Digital marketing helps you understand the customer by spending time where they usually are and producing content to drive interaction. Most strategies involve emulating customer behavior and being accessible to communicate with them.
By breaking down barriers, your target audience can engage through comments and shares. On the other side, you can react, respond, and inspire them to subscribe, follow, or buy your product.
5. Digital marketing builds brand reputation and earns people's trust
Digital marketing helps a company establish a brand reputation, therefore, attracting an audience with similar values and principles. This sheds light on why digital marketing involves a lot of platforms beyond your website. It involves consistently producing content in social media and email newsletters that potential customers will care about.
Businesses should not take this lightly, as social proof and customer feedback on the internet can drive more customers when done right.
6. Digital marketing will help you reach and understand the mobile consumer
Without a doubt, targeted digital marketing for the mobile consumer is where companies should spend their time and attention on. 91% of adults in the United States always have their phones within reach and the average user spends 89% of their time using mobile apps.
Word-of-mouth advertising, which has a very strong influence on consumers, is now amplified by social media use. Overall, what people see when they scroll through the internet, whether in reviews, photos, or influencer marketing, has a huge effect on their purchasing decisions.
How You Can Start A Digital Marketing Campaign
Most business owners equate digital marketing with building a website. However, a website cannot survive on its own. Digital marketing is an ecosystem, where platforms interconnect and influence each other to form a cohesive whole.
Finding balance and consistency is what a digital marketing strategy can provide for you. Your website cannot promote itself. There are things you have to do to get the clicks, generate leads, make sales, and cultivate positive word-of-mouth reviews about your company.
To start with, you have to invest in these three things so you can reap incredible results:
SEO
Search Engine Optimization should be your best friend if you want to thrive in the digital marketing environment. Imagine how many billion websites there are right now in existence, then think about how Google sifts through all of that to recommend solutions to the user.
That's why you need to master SEO. It is vital to rank high to get noticed and increase traffic to your site. After all, you need to get people into your shop before selling them your services.
Content Marketing
People love gobbling up content, even in this day and age. Admittedly, our attention spans are shorter, but when we catch some quality content that solves our problems, we will consume this media for hours!
But, contrary to what you may think, content marketing goes beyond blogs. Though, blogging is a huge part of it. It can also be infographics, photos, podcasts, and videos that your target audience will see many benefits from.
If you think you don't have the time for content marketing, don't worry! You can outsource this service from experts who will keep your website fresh, informational, and authentic to your brand.
Social Media
Though social media is not something most companies bother with, having one is very important if you want to thrive and get ahead of your competitors. Admittedly, it is challenging to maintain and thinking of likeable, share-worthy posts can be a challenge, but social media can do so much for you:
It can boost your reach.
It encourages interaction and engagement.
It tells your company's story and the values you believe in.
It can help you address the positive and negative feedback you might get.
Plan an efficient digital marketing strategy with Bliss Drive today!
Digital marketing is an absolute essential, especially if you want to gain back your losses from the pandemic. However, it does take a lot of work. If you don't have the manpower to focus their attention on this business aspect, you can hire digital marketing experts to do the job for you!
Bliss Drive offers outstanding comprehensive web marketing services to businesses all over the world. We will work on increasing your online exposure, getting more customers, and generating more profit.
Let's talk about how we can help your company make digital marketing plans. Call us at 949-229-3454 now for a free SEO competition analysis!